RUHIJA LITTLE ANGELS PRIMARY SCHOOL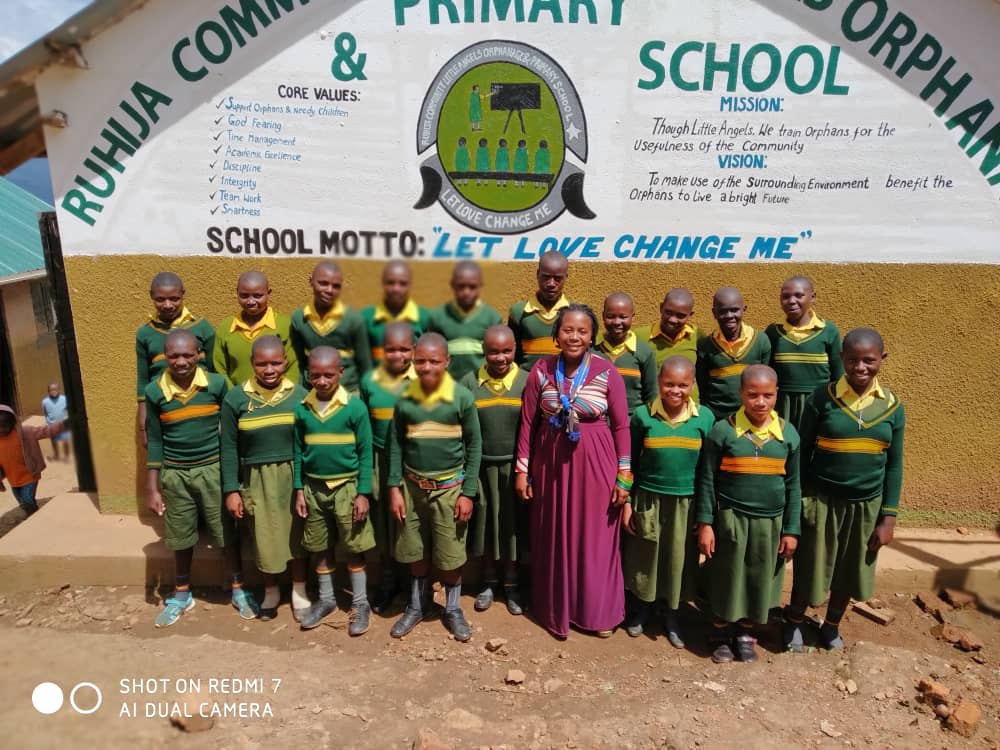 The Ruhija Little Angels Primary school is a boarding school for more than 100 orphans between the age of 3 to the age of 15. It is situated in the Ruhija sector of Bwindi national park, just few minutes away from the tourists meeting points for Gorilla trekking. This is a non profit register school and it is managed by HAPPY KYOHEIRWE.
Happy is currently the Director and Founder of Ruhija's Orphanage and primary school. She opened the Orphanage 7 years ago to provide the orphans of the village an opportunity to be educated and to have better future. She is a superwoman as she managers 100+ kids on her own, 15 teachers and 5 support staff. The school's sustainability is by donations, to maintain the children and staff. They live with little and they need much more. This is why this fundraising campaign started.

MOST URGENT CAUSES
1.    NEW DORMITORY
Last December 2019 there was a fire caused by a lamp in the kids dormitory. Fortunately it happened during the day and there was no one injured but the building roof and most of the beds have been damaged. Along with the beds also many books the kids used for the school were burnt.
This is one of the most urgent projects: to give back the kids a place to sleep.

2. SCHOOL CLINIC

The first aid nursery with the basic medicines and a nurse would allow the kids to be provided with first aid care directly at the orphanage as the main hospital is few hours trip by bus/car. That would provide not only first care but possibly a future profession for some of the children! Last but not least as Ruhija's  village doesn't have a clinic this would provide also first aid to the people living in the village.
3. TEACHERS AND STAFF SUPPORT
One of the other burning issues of the orphanage management is how to build enough funds to have a reserve for teachers and staff salaries. Teachers, as of December 2019 are 15 and the other staff are 5 people.


Contact information
RUHIJA LITTLE ANGELS PRIMARY SCHOOL

Registered charity number ME/P/9188